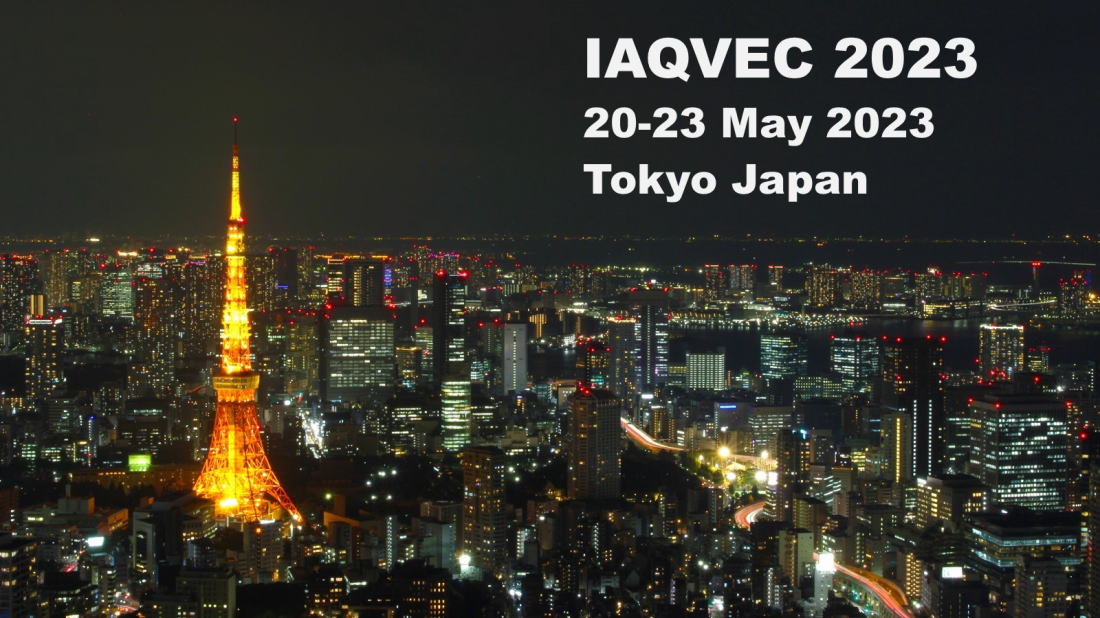 The deadline of abstract submission is extended to 15 August!

FOR FUTURE SUSTAINABLE SOCIETY

IAQVEC 2023, the 11th international conference on indoor air quality, ventilation & energy conservation in buildings, will be held in Tokyo, May 20-23, 2023.
IAQVEC is short for Indoor Air Quality, Ventilation and Energy Conservation in Buildings. The first IAQVEC conference was held in Montreal in 1992. The conferences cover a wide range of key research areas with the goal of simultaneously improving indoor environmental quality (IEQ) and energy efficiency enhancing wellbeing and sustainability.
Call for Papers
• Categories
1. Indoor Environmental Quality (IEQ), Human Health, Comfort and Productivity
2. Ventilation and Airflow in buildings
3. Energy Efficient and Healthy HVAC systems
4. Nearly Zero Energy Buildings and Smart Energy Community (Micro to Macro-Scale)
5. Outdoor Thermal Environments and Impacts of Heat Island Phenomena

• The committee of IAQVEC established the following awards.
1. Best paper overall
2. Best student paper
3. Best student poster

• Submission Guidelines
The abstract should be 250-350 words long.

General Chairs of IAQVEC 2023
Professor Ryozo Ooka , PhD, The University of Tokyo
Professor Shin-ichi Tanabe, PhD, Waseda University

IMPORTANT DATE

• Call for Abstract:

1 January

2022

• Abstract Deadline:

15 August

2022

• Full Paper Deadline:

30 October

2022

• Final Paper Submission:

28 February

2023

• Conference:

20-23 May

2023
Sponsors
Sponsor Journals