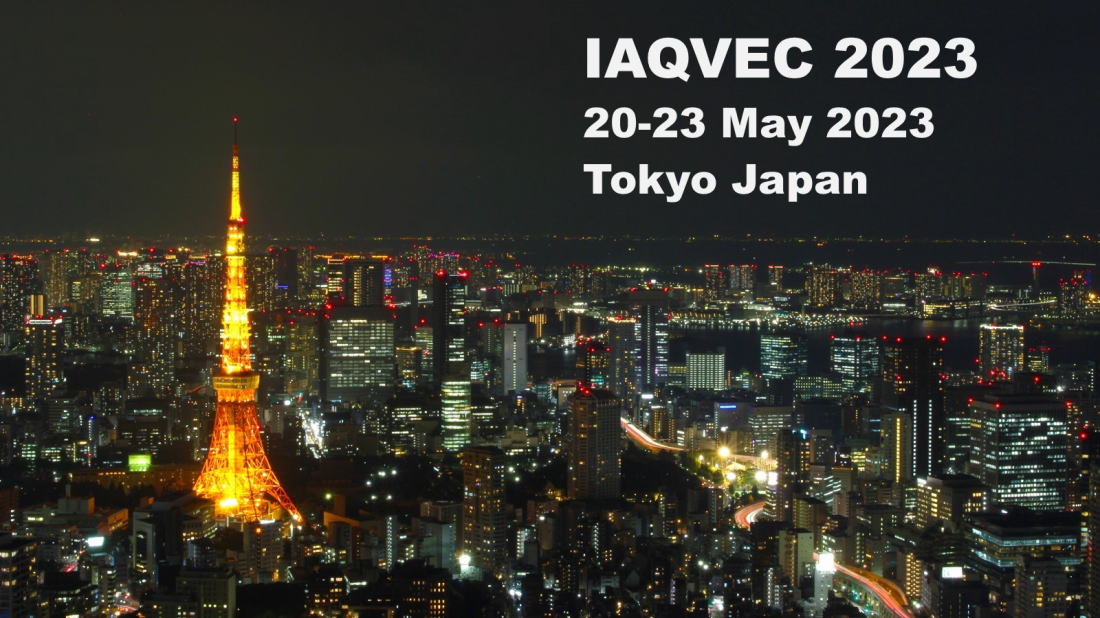 Conference registration (payment) is now open!
*Early-bird registration rates end on 15th March

Participation fee
Classification / Items
Amount (Early bird)
Amount
Regular
80,000 JPY
90,000 JPY
Online Regular
70,000 JPY
70,000 JPY
Student (copy of student ID is required)
40,000 JPY
45,000 JPY
Online Student
35,000 JPY
35,000 JPY
Accompany Program
Classification / Items
Amount
Registration
20,000 JPY
Sightseeing trip in Tokyo (May 22nd)
15,000 JPY
Optional Items
Classification / Items
Amount
Banquet Ticket (May 22nd)
15,000 JPY
Excursion Event (May 24th)
10,000 JPY

*See information page for details on the Sightseeing trip and Excursion Event

Purchase of Accompany Program and Optional Items
Additional items may be purchased with the participation fee from the registration page.

If you have already purchased your registration tickets without the additional options and would like to do so now, click the link below to purchase them separately.
https://www.nissin-trvl.co.jp/group-tour/tour/iaqvec-extra-item-purchase

If you have any questions regarding these purchase options, feel free to contact us at iaqvec2023@gmail.com.

FOR FUTURE SUSTAINABLE SOCIETY

IAQVEC 2023, the 11th international conference on indoor air quality, ventilation & energy conservation in buildings, will be held in Tokyo, May 20-23, 2023.



IAQVEC is short for Indoor Air Quality, Ventilation and Energy Conservation in Buildings. The first IAQVEC conference was held in Montreal in 1992. The conferences cover a wide range of key research areas with the goal of simultaneously improving indoor environmental quality (IEQ) and energy efficiency enhancing wellbeing and sustainability.



Entry to Japan
If you require Visa to enter Japan, please click below.
https://www.nissin-trvl.co.jp/group-tour/tour/visa-IAQVEC2023

Call for Papers
• Categories
1. Indoor Environmental Quality (IEQ), Human Health, Comfort and Productivity
2. Ventilation and Airflow in buildings
3. Energy Efficient and Healthy HVAC systems
4. Nearly Zero Energy Buildings and Smart Energy Community (Micro to Macro-Scale)
5. Outdoor Thermal Environments and Impacts of Heat Island Phenomena

• The committee of IAQVEC established the following awards.
1. Best paper overall
2. Best student paper
3. Best student poster

• Submission Guidelines
The abstract should be 250-350 words long.
Click to download the abstract template

The full paper should be at least 4 pages and a maximum of 8 pages in the only provided format.
Click to download the Full paper template

General Chairs of IAQVEC 2023
Professor Ryozo Ooka , PhD, The University of Tokyo
Professor Shin-ichi Tanabe, PhD, Waseda University

IMPORTANT DATE

• Call for Abstract:

1 January

2022

• Abstract Deadline:

15 August

2022

• Full Paper Deadline:

25 December

2022

• Registration Start:

1 January

2023

• Final Paper Submission:

28 February

2023

• Early Bird Deadline:

15 March

2023

• Conference:

20–23 May

2023